Welcome to the official website of Shandong Huiyuan Building Materials Group Co., Ltd!
It's not just Huiyuan's high-quality products that stun the world! There are many unexpected charms
---
Once a year, the grand meeting will come. On the occasion of the 70th birthday of the motherland, this grand event hosted by the China Building Waterproof Association presented a great blessing to the motherland. The exhibition is divided into two exhibition halls, with an exhibition area of about 33,000 square meters, and about 350 exhibitors from well-known domestic and foreign waterproof building materials companies exhibited. It can be seen that the scale of the event is unprecedented, and we look forward to more surprises brought by this event to the waterproof industry.
Huiyuan Group has been cultivating the waterproof industry for many years. With excellent product quality and intimate service, it has been praised by domestic and foreign customers. Good reputation has won word of mouth from customers: Huiyuan product quality is good.
At the 2019 exhibition, what kind of amazing Huiyuan Group brings to customers, let us see for the first time: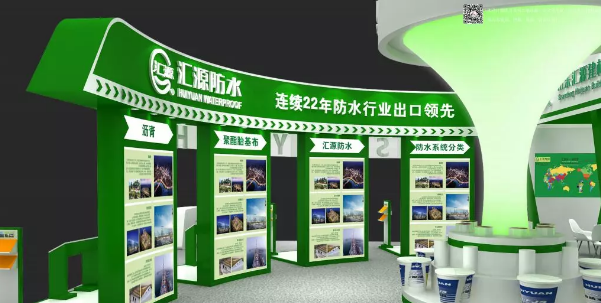 Green is a symbol of environmental protection and the color of the mother earth. On the road of development, Huiyuan has always kept in mind a belief: "Protect the earth and be the environmental guardian of the earth." Our pursuit of Huiyuan: Embrace the world and build the future.
At this year's Waterproof Exhibition, Huiyuan Group will select Jingbingqiang to bring more intimate services to customers around the world. They will use professional explanations to solve various problems for customers, and carry out technology on construction plan design and product application with friends around the world. communicate with.
In addition, the audience will scan the code on the spot to pay attention to the public account of Huiyuan Group, and will also receive a small gift carefully prepared by Huiyuan Group. When you come to the booth of Huiyuan Group, you will be fully rewarded. Because the charm of Huiyuan Group is not ordinary, there are many, many unexpected gains.
Huiyuan Group booth of 2019 China International Roofing and Building Waterproof Technology Exhibition: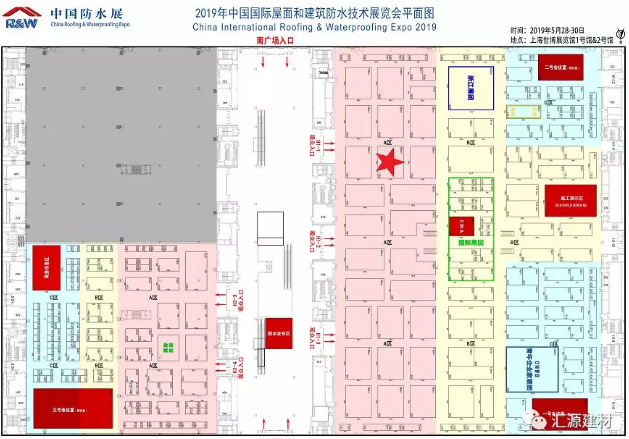 Huiyuan Group sincerely welcomes your visit!
Cheng Xiaoming, chairman of Huiyuan Group, solemnly promised to the world: Huiyuan Group 's corporate mission of "deep water, live in peace and live in the world" will never change, with the management philosophy of "striving for perfection, unlimited world", customers around the world will use good products and build a The great Chinese dream, Huiyuan dream.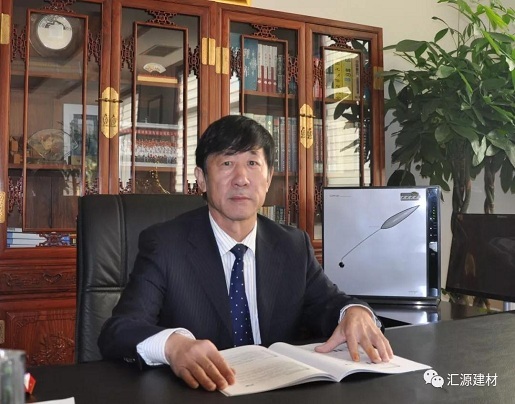 NAV
It integrates the development, production, sales, waterproof construction, and e-commerce of waterproof materials.
WeChat
APP