Welcome to the official website of Shandong Huiyuan Building Materials Group Co., Ltd!
Warmly congratulate all participants from Huiyuan on winning the "2020 Building Materials Industry Vocational Skills Competition (Waterproofing) Vocational Skills Competition (Shandong Division)"
---
Good results in the Huiyuan Employee Qiaofa Skill Competition
On August 26th to 27th, the 2020 Building Materials Industry Vocational Skills Competition - "Caiju Yuandu · Skills Xingwei" Weifang City Vocational Skills Competition - "Hongyuan Cup" Waterproof Worker Vocational Skills Competition, hosted by the China Building Waterproof Association and organized by the Shouguang Waterproof Industry Association, kicked off.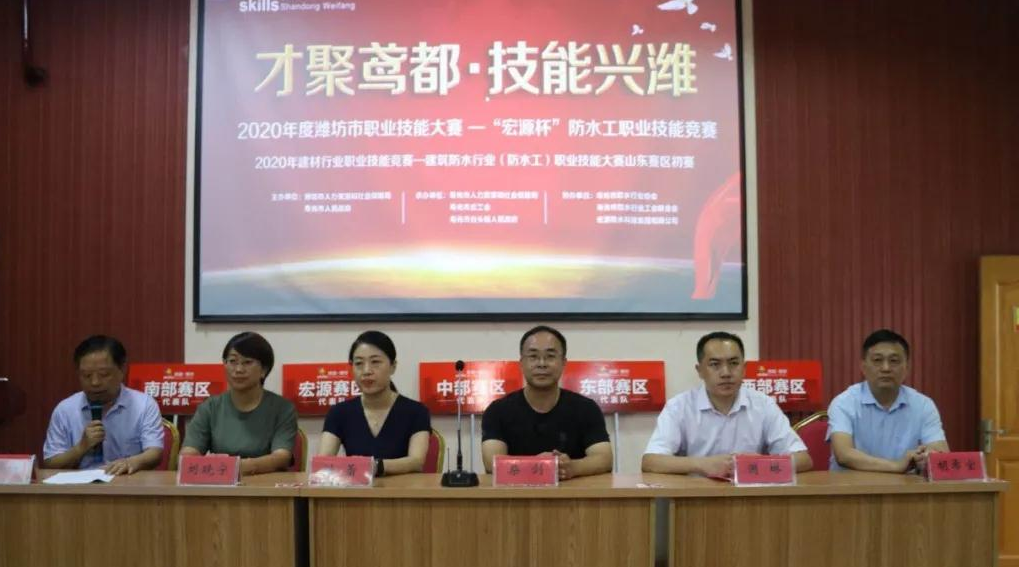 It is reported that this competition has gone through preparatory and selection competitions, with a total of 56 participants selected by various waterproofing enterprises in the province participating in the competition of two major projects: modified asphalt waterproofing membrane construction and polymer waterproofing membrane construction.
Due to the large number of engineering projects in other areas of Huiyuan this year, due to personnel shortages, Huiyuan Company dispatched a team consisting of Cheng Wenwu, Hou Yanwei, Hu Bingchao, and Ma Xiangkun to participate. They overcame the special situation of minimal construction training due to work reasons before the competition, and after intense competition, all four participants won the award. Congratulations! They demonstrated their best level and style in the competition, winning honors and adding glory to Huiyuan Company.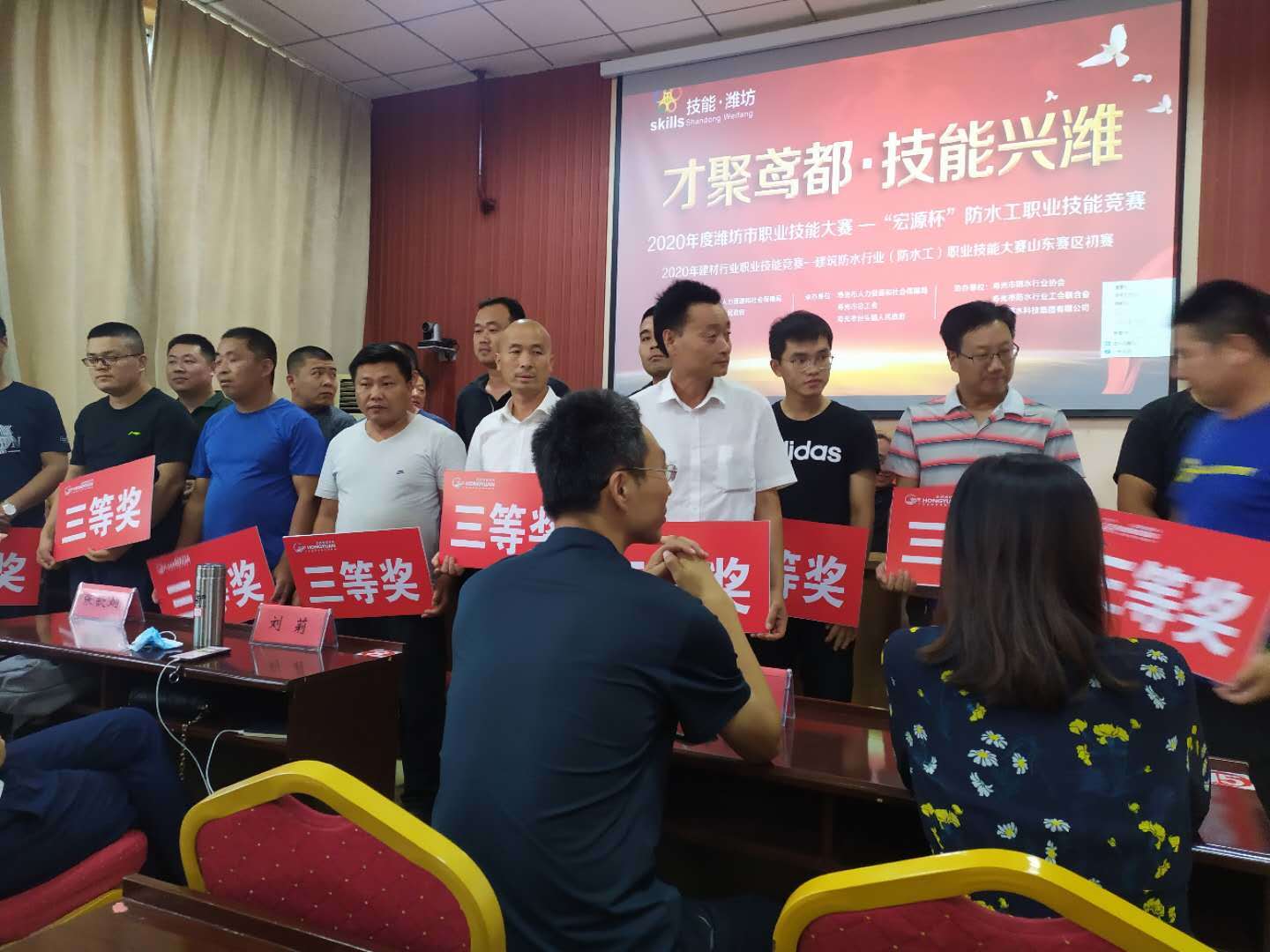 This is the exciting scene of their competition: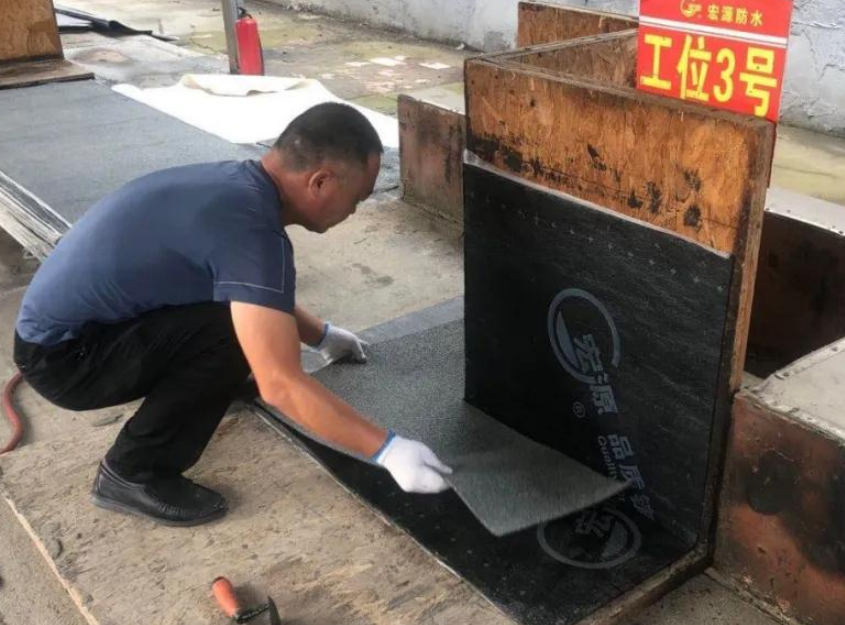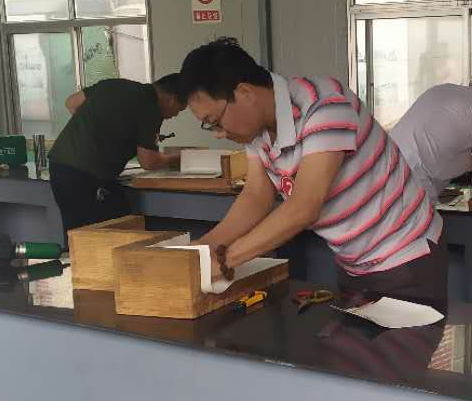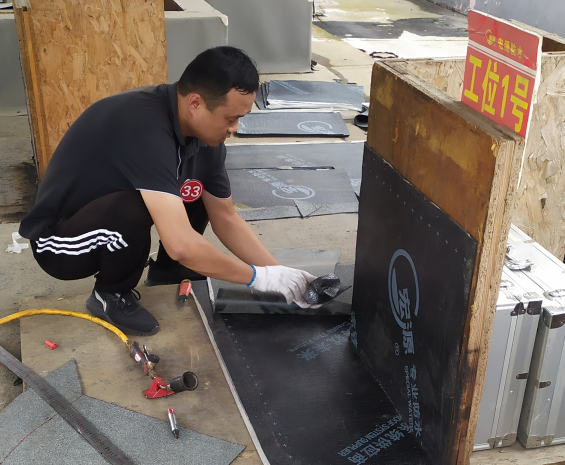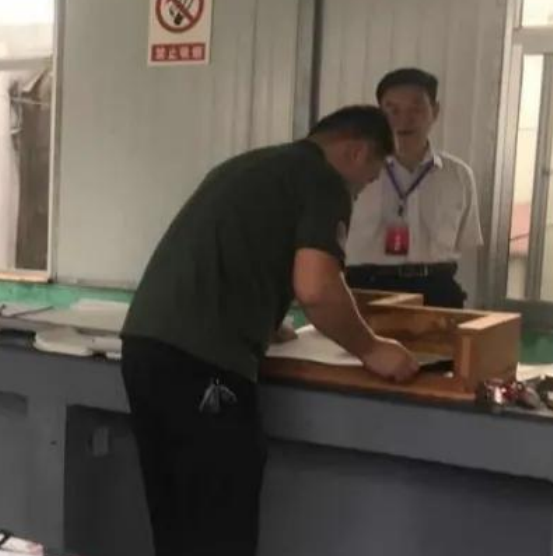 The organization of skill competitions has improved the level of waterproofing technology, ensured the quality of building waterproofing construction, promoted the cultivation, selection, and motivation of highly skilled talents, and played a positive role in promoting the improvement of waterproofing skills.
In recent years, Huiyuan Company has focused on improving the skill level and innovation ability of its employees, actively organizing them to conduct in-depth skill competitions, effectively promoting the progress of Huiyuan employees' skill level and comprehensive strength.
In the future, everyone will continue to carry forward the spirit of "comparing, learning, catching up, and surpassing" in their work, further strengthen their personal job learning ability, continuously strengthen and improve their skill level, and use exquisite technology, strict craftsmanship, and excellent quality to manufacture high-quality products from Huiyuan, becoming manufacturers who strive for excellence.

NAV
It integrates the development, production, sales, waterproof construction, and e-commerce of waterproof materials.
WeChat
APP