Welcome to the official website of Shandong Huiyuan Building Materials Group Co., Ltd!
Beijing, China! The beauty of Huiyuan's green color amazed the entire waterproof exhibition
---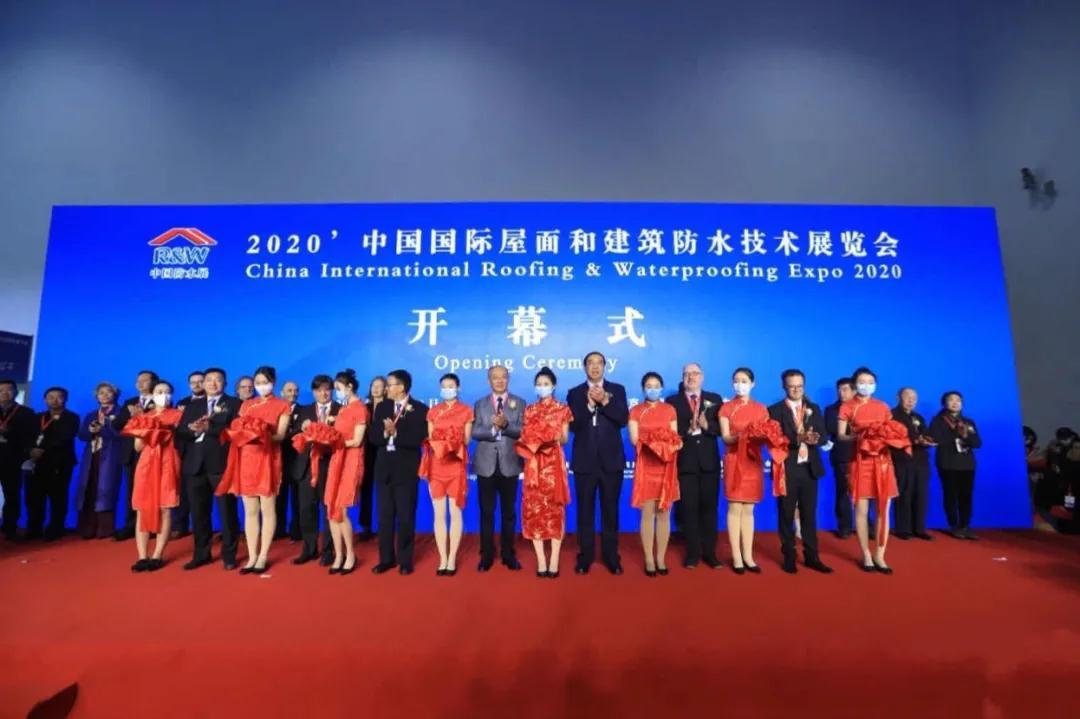 Beijing in the golden autumn is particularly eye-catching!
From October 28 to 30, 2020, in Beijing, China, the 18th China International Roof and Building Waterproof Technology Exhibition hosted by the China Building Waterproof Association was held at the China National Convention Center in Beijing. This exhibition covers an exhibition area of 25000 square meters, with over 260 exhibitors showcasing over 800 latest waterproofing products and systems, covering the entire industry chain of waterproofing. At the same time, more than 20 technical exchange meetings will be held. This exhibition not only opens an online cloud exhibition hall, but also has a full online video live broadcast.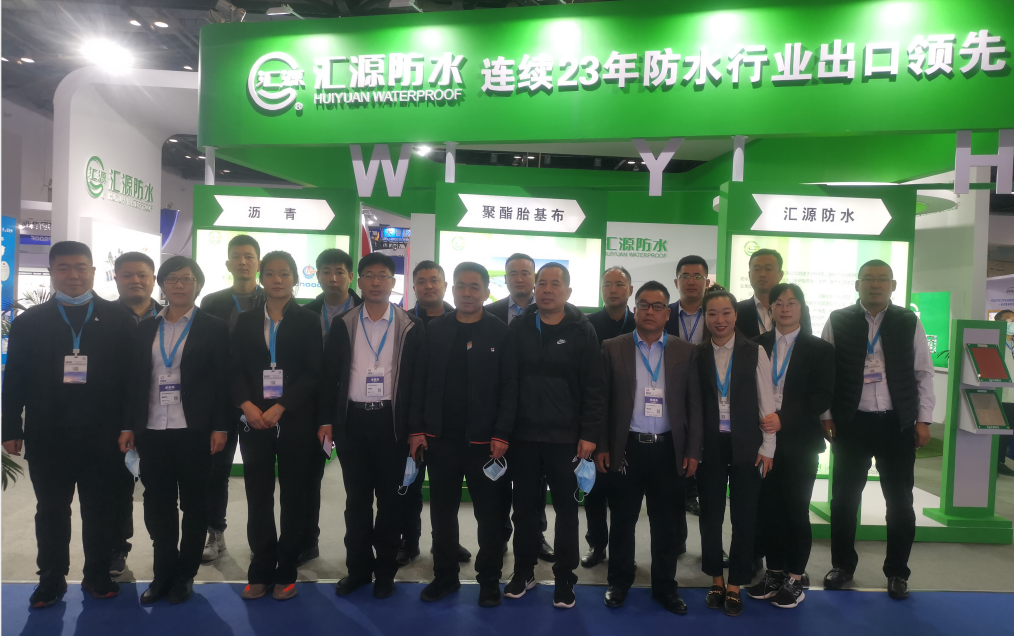 Huiyuan Group (Booth A-502) debuted at the waterproofing exhibition with new products and technologies, showcasing Huiyuan Group's leading waterproofing technology and high-quality products to the international waterproofing industry. With a strong sense of mission and green environmental protection concept, it ignited the entire exhibition and helped "China Intelligent Manufacturing" move towards a higher direction with Huiyuan's "craftsman spirit".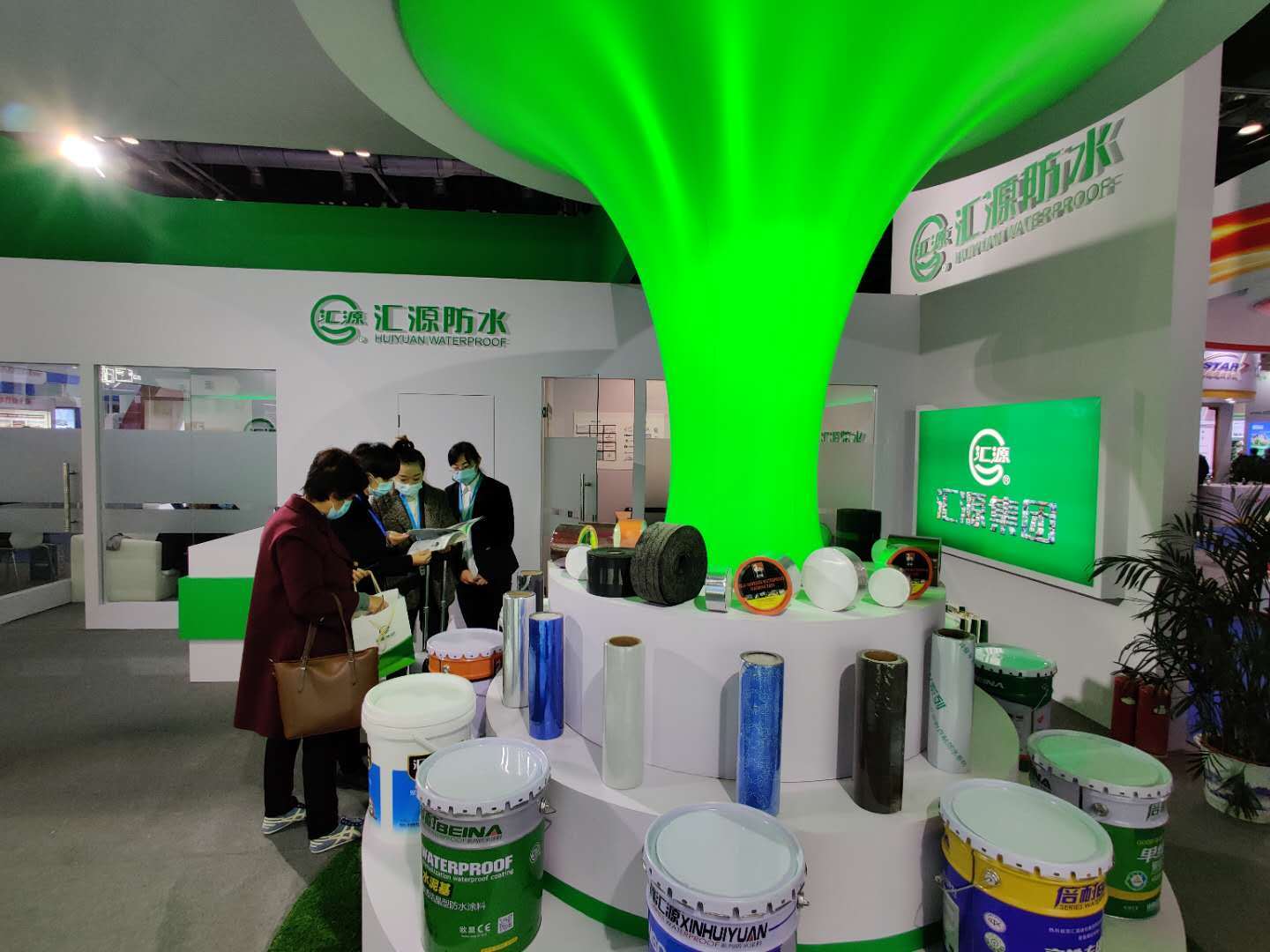 The green and watery Huiyuan waterproof booth is like a giant hand, holding up the environmental quality of Huiyuan products, allowing every customer entering the exhibition hall to stop and watch, feeling the constant sense of environmental protection and social responsibility of Huiyuan people.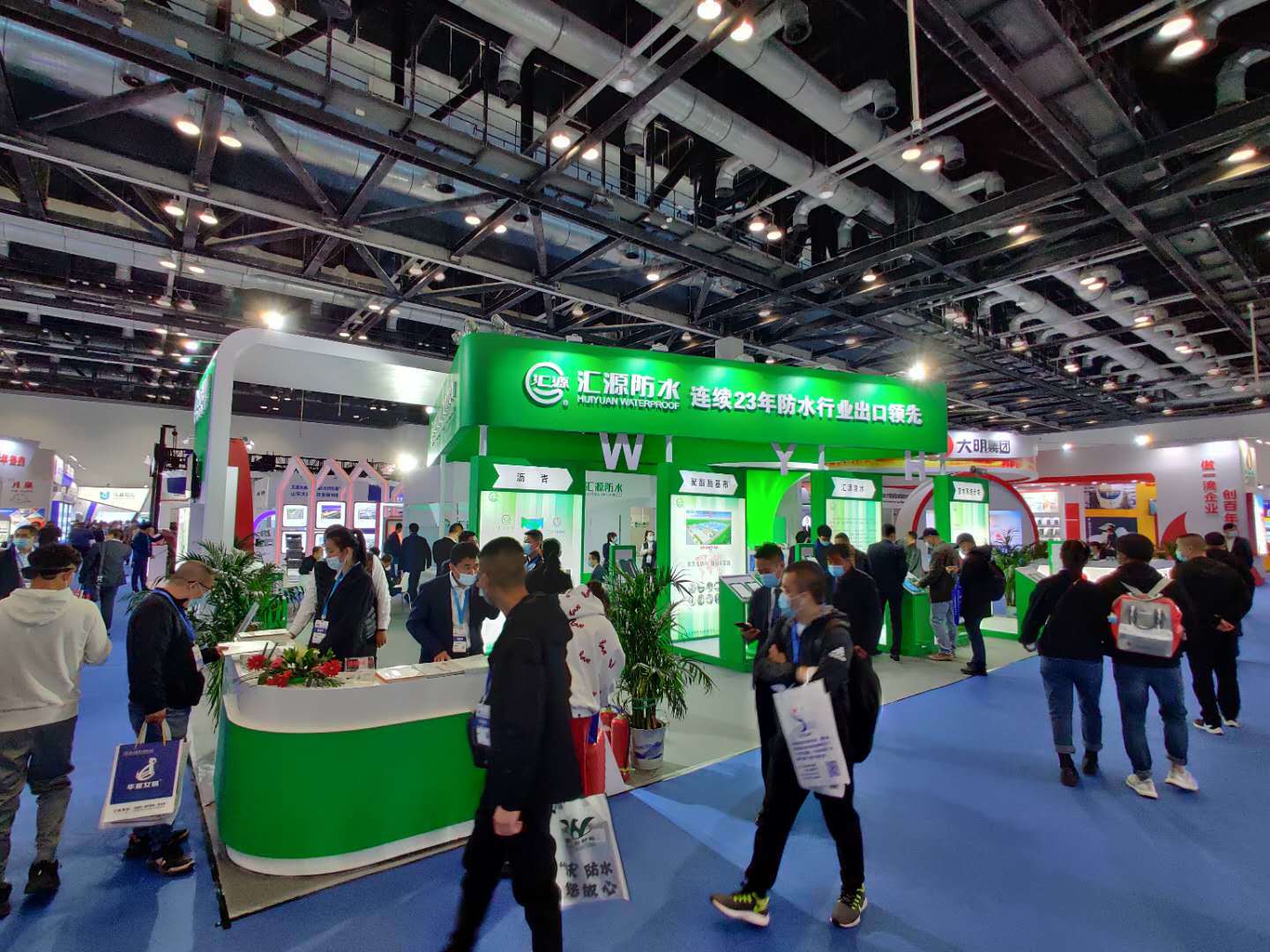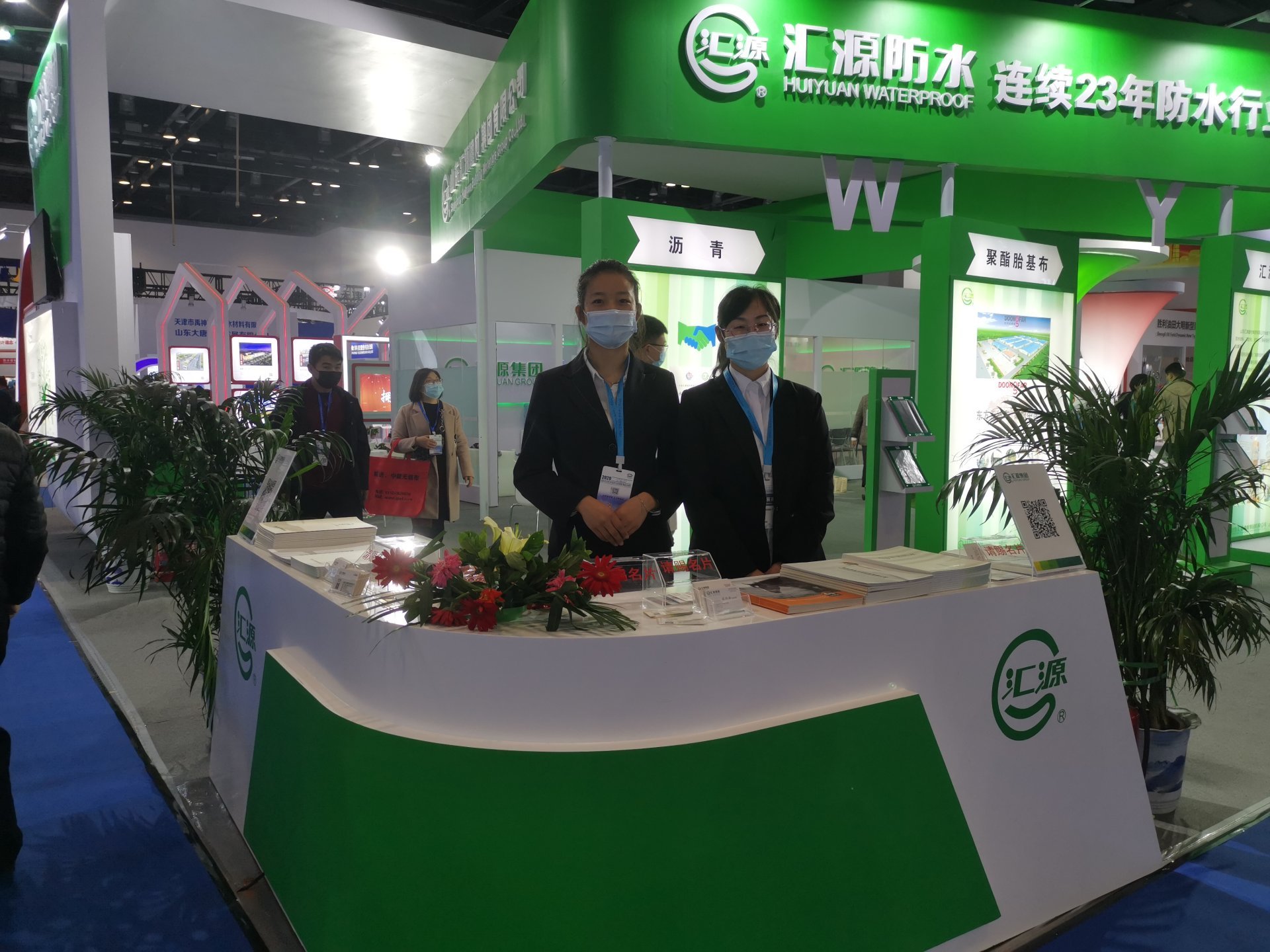 It is precisely because of the consistently excellent quality of Huiyuan products that customers from all over the world flock to Huiyuan Exhibition Hall. The bustling and bustling scenery of Huiyuan Exhibition Hall is the most beautiful and beautiful. The sincere smiling faces of the front desk receptionists at Huiyuan Exhibition Hall give merchants from all over the world a sense of happiness as if they were guests at home.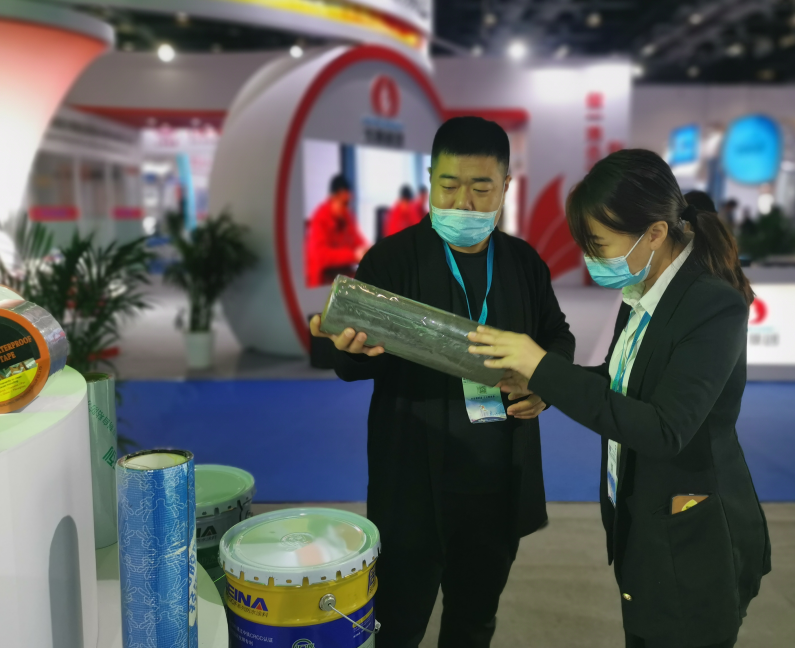 Huiyuan's product expertise is described as follows: Customer manager Yu Yanjie uses professional terminology to explain the manufacturing history of Huiyuan products to customers, providing comprehensive and detailed explanations and demonstrations on product characteristics, application scope, and performance advantages. Let customers deeply understand that Huiyuan products not only have high appearance, but also come from the inherent beauty of repeated trials.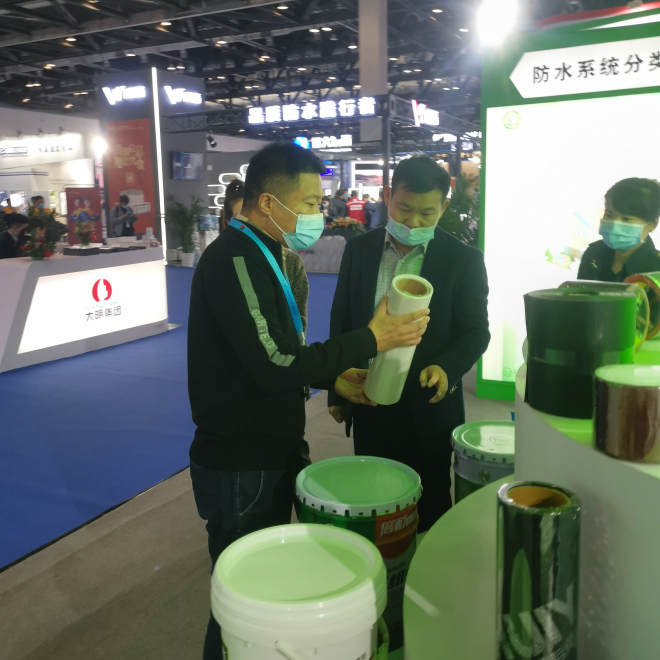 Huiyuan's quality brand "Bingli Tan": Account manager Liu Bingli explained to customers the improvement and refinement of Huiyuan's "craftsmanship spirit" in the brand's growth process. High quality is an important prerequisite for Huiyuan's products to become the preferred choice for global customers, and also a condition for Huiyuan's products to go global.
The strong mission of living and working in peace and contentment worldwide is the soul bestowed by Huiyuan products, the profound sense of social responsibility of Huiyuan people, and the unwavering spirit of Huiyuan founder Cheng Xiaoming.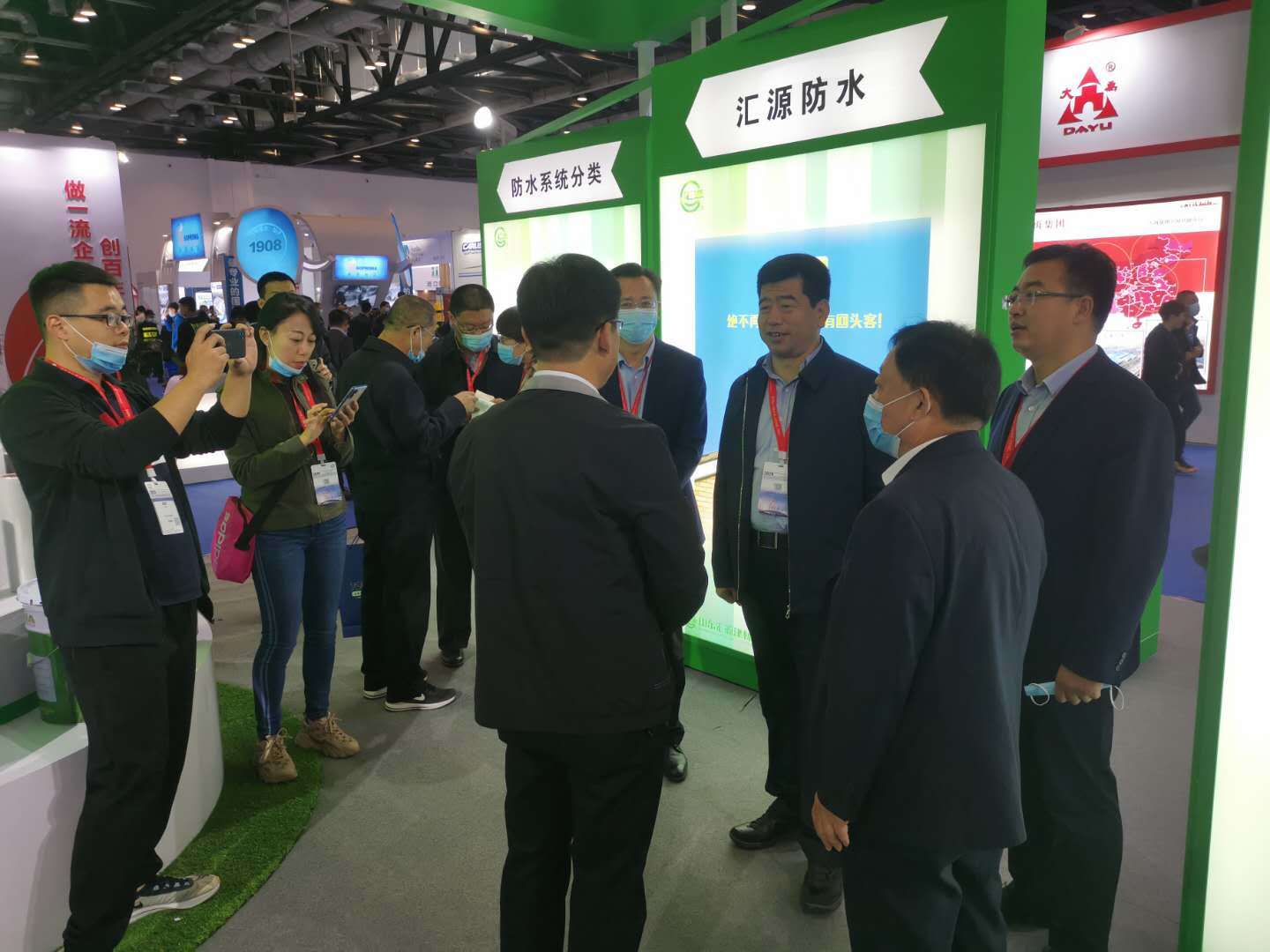 In the new era, Huiyuan products with the "craftsman spirit" of Huiyuan people will become more eye-catching. Through continuous market-oriented orientation, Huiyuan products will focus on leading quality and customer service, adhere to the concept of mission leadership, vigorously improve production, research and development, environmental protection, and other key points, committed to building industry benchmark enterprises, and make greater contributions to the world waterproofing industry.
NAV
It integrates the development, production, sales, waterproof construction, and e-commerce of waterproof materials.
WeChat
APP